While chances of spotting wildlife are plentiful, a few key tips can help you get the most out of your Yosemite wildlife viewing experience. Avoid groups of people. Most animals are like introverted people and are easily frightened by large crowds.
Attempt to blend in. The color of your clothing (darker colors blend in better) and your overall movement can help conceal you in your surroundings, making wildlife less afraid of your proximity.
Go slow. If you see a large animal like a deer or elk, stay calm and don't make any sudden movements that might alarm them. If you want a better look at a smaller animal that has gone to ground, pick a comfortable spot and wait. If you're patient, they'll probably peek their head out to see what you're up to.
The best way to find a good wildlife watching spot is to look for evidence of where the animals hang out. Dens, trails in the grass, holes where something has been buried.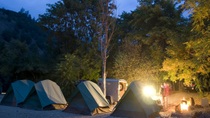 Ontdek het favoriete nationale park van Amerika tijdens een kampeerreis van drie dagen waarin u buiten de gebaande paden treedt en wegen en bezienswaardigheden ... Meer info
Locatie: San Francisco, Californië
Duur: 3 dagen
Taal:

Engels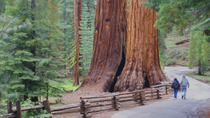 Op de tweede dag van onze tour hebt u in het Yosemite Hotel voldoende tijd en flexibiliteit om te zien wat het park te bieden heeft. De rondleiding wordt in ... Meer info
Locatie: San Francisco, Californië
Duur: 2 dagen
Taal:

Engels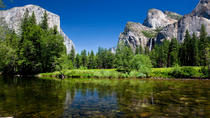 Neem deel aan een dagtrip vanuit San Francisco naar de wilde schoonheid van het nationale park Yosemite. U brengt 5 tot 6 uur door in het park, vol ... Meer info
Locatie: San Francisco, Californië
Duur: 14 uur
Taal:

Engels
Alle How to Spot Wildlife in Yosemite-tours en -tickets bekijken