When Mormon pioneers arrived in the Salt Lake Valley in 1847, Brigham Young, the president of The Church of Jesus Christ of Latter-day Saints (LDS Church), proclaimed "Here we will build a temple to our God." The place where this pronouncement was made eventually became known as Temple Square, whose centerpiece is the Salt Lake Temple — the largest of 135+ Mormon temples.
Located in downtown Salt Lake City, Temple Square is the world headquarters of LDS Church, as well as Utah's number one tourist attraction, drawing in 3-5 million visitors each year. Contained within the Square's 35 acres are the Salt Lake Temple, the Salt Lake Tabernacle, the Salt Lake Assembly Hall, the Seagull Monument, two visitors' centers and the largest genealogy library of its kind in the world. It is also home to the renowned Mormon Tabernacle Choir and Orchestra.
Free guided tours take in historic sites, interactive exhibits, art displays and films, parks.
Tours en tickets
Alles weergeven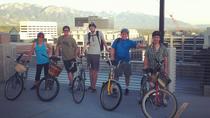 Krijg een uitgebreid overzicht van Salt Lake City met de Big City Loop Tour, een verkenningstocht van 3 uur per fiets op de 'Crossroads of the West'. Groepen ... Meer info
Locatie: Salt Lake City, Utah
Duur: 3 uur
Taal:

Engels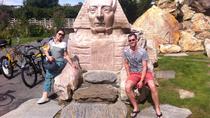 De Sunset Bike and Brothel Tour is een verkenningstocht op fietsen, meestal 3,5 uur lang, beginnend in de vroege avond, en geeft een uitgebreid beeld van Salt ... Meer info
Locatie: Salt Lake City, Utah
Duur: 3 uur 30 minuten
Taal:

Engels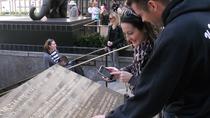 Verander Salt Lake City in een gigantisch speelbord met dit leuke speurtocht-avontuur! Deze uitdaging combineert de opwinding van de Amazing Race met een ... Meer info
Locatie: Salt Lake City, Utah
Duur: 3 uur
Taal:

Engels