Touted as one of the best beach destinations in the United States, Clearwater is an easy day trip from Orlando at less than two hours away. Home to white sand coastline, clear Gulf waters, scenic walks and a vibrant community full of events and things to do, it's a great option for anyone wanting a true beach getaway in Florida.
The main beach of the city is Clearwater Beach, home to a gentle surf, numerous outdoor activities and a beautiful Beach Walk winding along the coast and littered with palm trees. Here you'll also find numerous restaurants, bars, hotels and attractions offering experiences other than the beach.
A Clearwater Beach Day Trip from Orlando with Optional Sea Screamer or Deep Sea Fishing Tour is an exciting option for the day trip. Along with getting to enjoy the beach itself, partake in activities like beach volleyball, snorkeling and boogie boarding, and having lunch at a marina cafe, you can add some adventure to the trip.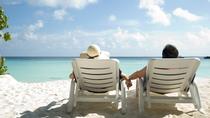 Ontsnap aan de drukte van Orlando met een dagtrip naar Clearwater Beach. Bij uw ontspannen dag aan de westkust van Florida krijgt u een lunchvoucher en de ... Meer info
Locatie: Orlando, Florida
Duur: 12 uur
Taal:

Engels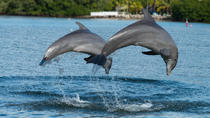 Maak een dagtrip vanuit Orlando naar de kilometerslange parelwitte zandstranden en sprankelende waterwegen van Clearwater Beach! Relax en kom tot rust aan ... Meer info
Locatie: Orlando, Florida
Duur: 12 uur
Taal:

Engels
Alle Clearwater Beach Day Trips from Orlando-tours en -tickets bekijken