This is Music City, U.S.A., home of the Grand Ole Opry and its storied Ryman Auditorium, which launched scores of beautiful voices into country music stardom.
Begin your exploration of the Tennessee capital with a walking tour through history, or guided trolley trip among the skyscrapers. Better yet, book a combination tour, visiting highlights including Nashville's perfect scale replica of the Parthenon in Athens and the Country Music Hall of Fame and Museum.
This is Tennessee, so please feel free to relax for a spell. After a leisurely Southern breakfast (don't miss the biscuits and gravy) consider walking around the waterfront or stately campus of Vanderbilt University. Or head out into the Tennessee hills, to tiny Lynchburg, where Jack Daniel's Distillery transforms fine corn mash and pure artesian spring water into one of the world's best whiskeys.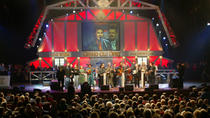 Geen reis naar Nashville is compleet zonder een bezoek aan de Grand Ole Opry, een beroemde locatie waar de langstlopende live radio-show in Amerika wordt ... Meer info
Locatie: Nashville, Tennessee
Duur: Flexibel
Taal:

Engels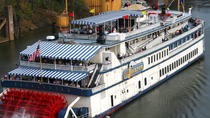 Stap aan boord van één van de grootste stoomboten van het land voor een spectaculaire lunch- of dinercruise over de rivier de Cumberland bij ... Meer info
Locatie: Nashville, Tennessee
Duur: 4 uur
Taal:

Engels
Alle 3 Days in Nashville: Suggested Itineraries-tours en -tickets bekijken