Part of the charm of this city is seeing Florida as it used to be. Step back in time for a bit and explore the houses of two of America's greatest inventors – Thomas Edison and Henry Ford. The two friends built mansions along the banks of Fort Myer's waterways and today visitors can explore the extensive grounds, tour the museums and lounge under the shade of the large banyan trees while imagining Florida as a simpler time.
Florida has some of the wildest ecosystems on the planet. And while in Fort Myers it's an easy trek to view some of the world's most elusive creatures – the American crocodile and alligator tend to hang out in the murky swamps and mangroves, while the manatee prefers the open fields of sea-grass in the Manatee Park.
There's no doubt about it. One of the pinnacle activities for any time spent in Fort Myers is time spent at the beach. The sands here are powder-fine, white, and spread for miles.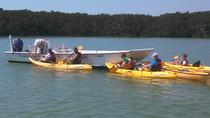 Dit zeer populaire eco-avontuur combineert het beste van een boottocht, een kajaktocht en een wandeltour in een enkele geweldige leerervaring. Afhankelijk van ... Meer info
Locatie: Naples, Florida
Duur: 3 uur 30 minuten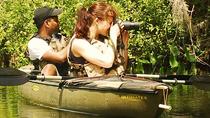 Dit is een prachtig alternatief voor een tocht met een luchtboot ... rustig, vredig en surrealistisch. Het is een ontspannen peddelervaring met een ... Meer info
Locatie: Naples, Florida
Duur: 3 uur 30 minuten
Taal:

Engels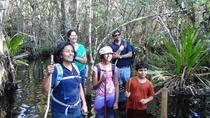 Ervaar de Everglades met een "Swamp Walk" in Big Cypress Swamp National Preserve of Fakahatchee Strand Preserve State Park met een van onze deskundige ... Meer info
Locatie: Naples, Florida
Duur: 3 uur 30 minuten
Taal:

Engels
Alle 3 Days in Fort Myers: Suggested Itineraries-tours en -tickets bekijken