For magnificent subtropical wilderness and lots of it, take time out to explore the Florida Everglades. The 100-mile, 60-mile-wide (160 by 96 km) "river of grass" is protected by the third-largest national park in the US, and a huge restoration program is currently under way to restore the unique habitat with its incredibly varied biodiversity.
The source of the Everglades wetlands is the Kissimmee River near Orlando, whose overflow creeps across the land to reach Florida Bay. Sawgrass marshlands are a particular feature of the Everglades, along with cypress swamps, estuarine mangrove and tropical hardwood forests.
This lovely natural area is a haven for kayaking, canoeing, boating and hiking, but there are some must-dos to bone up on before you visit: bring plenty of insect repellent, don't provoke the alligators, and wear long thick socks and lace-up boots if you're hiking.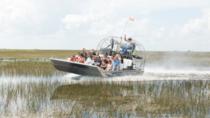 Houd u goed vast voor de meest populaire moerasboottour van de Florida Everglades in Sawgrass Recreation Park! Een spannende moerasboottour is de perfecte ... Meer info
Locatie: Fort Lauderdale, Florida
Duur: Varieert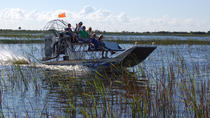 Ga voor een echt speciale moerasboottour door de Everglades mee met een privétour van Sawgrass Recreation Park. U ziet alligators en andere inheemse ... Meer info
Locatie: Fort Lauderdale, Florida
Duur: 60 minuten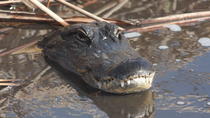 Verken de wildernis van de Everglades op dit avontuur van een dag vanuit Fort Lauderdale. Met een natuurkenner als gids maakt u een spannende boottocht in ... Meer info
Locatie: Fort Lauderdale, Florida
Duur: 9 uur 30 minuten
Taal:

Engels
Alle Everglades Tours from Fort Lauderdale-tours en -tickets bekijken