Hawaii is world famous for its stunning natural landscapes, its active volcanoes, its lush greenery, its warm blue waters, and in some cases, it's throbbing cultural nightlife.
Hawaii is a lush tropical paradise, and spending your time outdoors is the way to experience the pleasures of this pacific Eden. Begin your Hawaiian adventure in the traditional way by opting for a Hawaiian Lei greeting and a seamless airport transfer to your hotel before settling into your new surroundings.
Now that you've eased into things, it's time to make the most of your days and get on to adventure! If you really want to see all of what the Big Island has to offer, consider taking a bird's-eye view of things in an exhilarating helicopter tour where you'll see spouting lava, dripping rainforests, cascading waterfalls, and ocean as far as the eye can see.
Wake up rested, sip your morning coffee, and step out onto the veranda to gaze at your natural surroundings.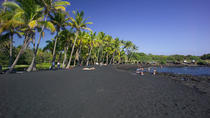 Tijdens deze 10 uur durende tour door de natuur krijgt u een gedetailleerd beeld van het jongste en grootste eiland van Hawaï. Verken het diverse ... Meer info
Locatie: Hawaï, Hawaï
Duur: 11 uur
Taal:

Engels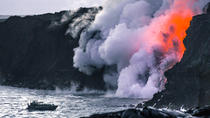 Aanschouw de oogstrelende schoonheid van het Grote Eiland van Hawaï tijdens een volledige eilandtour van één dag. Tijdens de volledige ... Meer info
Locatie: Kona, Hawaï
Duur: 11 uur 30 minuten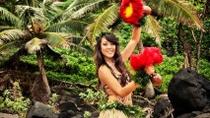 Ontdek de legenden en overleveringen van de zuidelijke Stille Oceaan, en geniet van een feestmaal, muziek en dans tijdens een luau op het Grote Eiland. De ... Meer info
Locatie: Kona, Hawaï
Duur: 3 uur
Taal:

Engels
Alle 3 Days on the Big Island: Suggested Itineraries-tours en -tickets bekijken